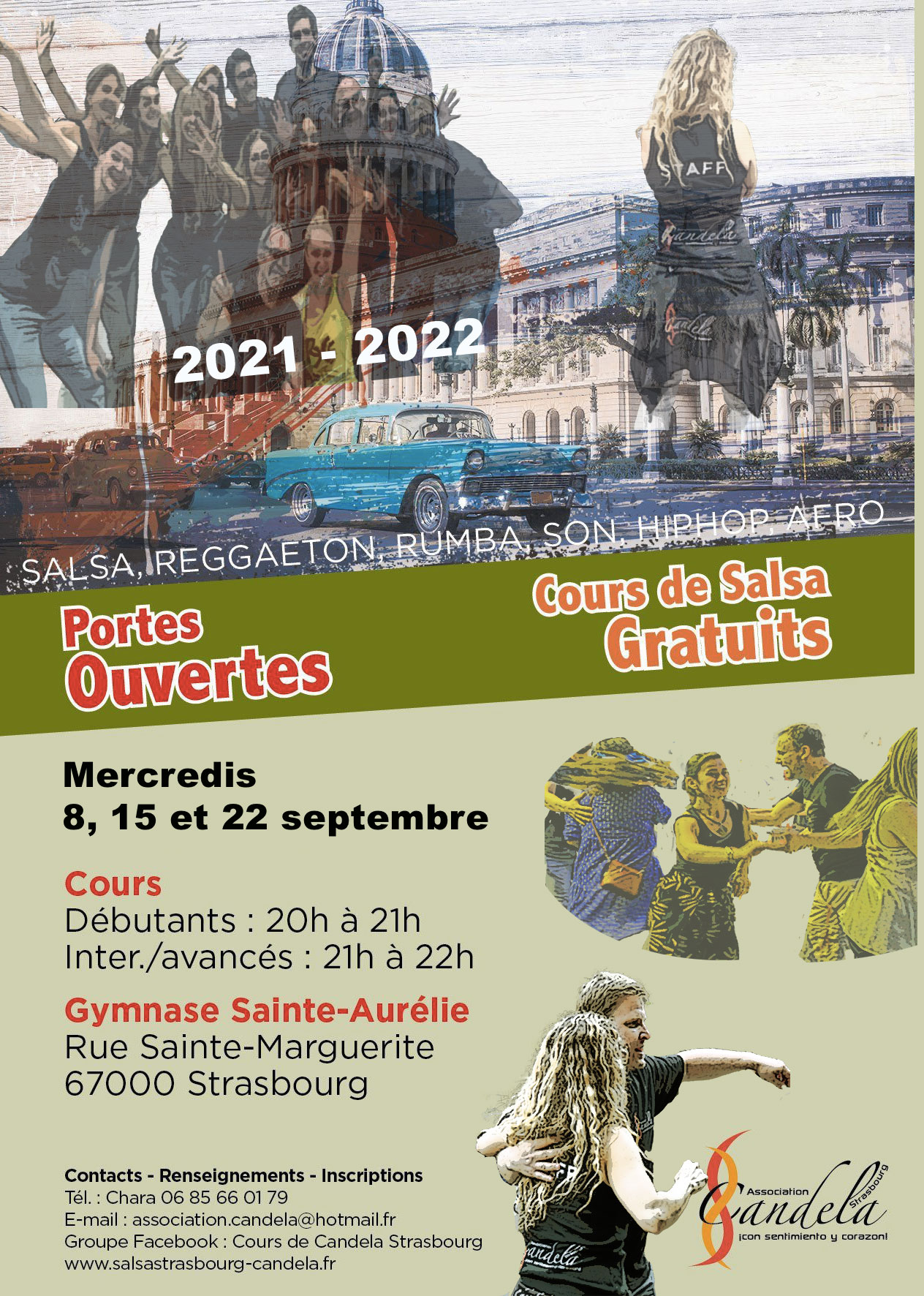 Welcome to the Association
Candela website!
The Association Candela Strasbourg is happy to share with you its passion for Afro-Cuban culture!
We invite you to visit our website where you will find information about the association, classes, the Afro-Cuban culture, music, and "Rumba y Candela", the festival devoted to the Afro-Cuban culture. We invite you also to visit the section "Sound of the moment" where you can discover some of the most popular songs of salsa dance-floors.
Our web site is partially available in Spanish but mainly in French.
Do not hesitate to contact us for any additional information! We wish you a pleasant reading!
New classes are going to start soon...